Generator Service in Northwestern MI
As a local Traverse City company, TNT Electrical Systems, understands that our weather can be harsh. Our team works diligently to provide timely and reliable generator services to keep your home comfortable year-round. A generator is a small power plant that runs on either natural gas or propane. If the power goes out, these generators will start-up and get the power back on.

Need generator maintenance, repairs, or replacement? Call our experienced Traverse City based team at (231) 946-3658.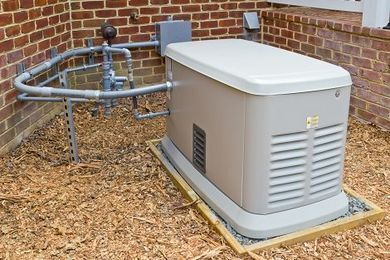 Generator Replacements and Installations 
Generators come in a large variety of wattages, voltages, capacities, fueling types, speed and require different hook-ups. Our licensed team is here to help you navigate the process to ensure that your new generator meets every need. We will begin by scheduling a time to come by your property to measure the space and evaluate the buildings needs. Then, we will walk you through the selection process and schedule a time to come out and install your new generator.
Maintenance and Repairs for Standby Generators 
When there isn't an efficient generator to rely on, then a power outage could be ten times worse. We rely on our generators to keep our HVAC systems, lights, and many other daily necessities running. Our team strives to keep your generator functioning at its best. 
Schedule A Free Project Estimate.